Explosion Resistant
Close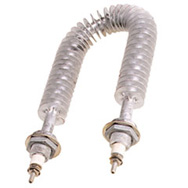 Zoom
Extra Rugged for use in tough, hazardous environments
Construction meets UL Standard 823
Custom designed for your application
REQUEST A QUOTE
Vulcan Explosion Resistant Armorwall Heaters are ideal for applications for use in hazardous or abusive environments. These heaters incorporate a rugged 1/10″ wall thickness for the most demanding applications. The element construction is Underwriters Labs Recognized in accordance with UL Standard 823 Heaters for use in Hazardous Locations.
Rugged Armorwall Tubular heating element construction
Nickel alloy sheath with a continuous wound stainless fin fully brazed to the sheath for even heat dissipation
Explosion resistant terminal housing options
Optional integral or remote temperature controls
Custom designed for optimum performance and safety in your application
Comfort Heating
Low Temperature Processes
Forced Air Drying
Equipment Installed in Hazardous Environments
Explosion Resistant Heaters and Assemblies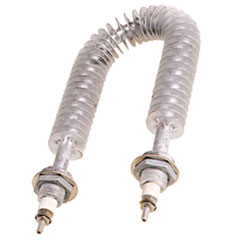 Vulcan Electric manufactures a Tubular Heater design with heavy wall construction under the trade name Armorwall. These heaters can be produced as Underwriters Recognized construction depending on final applications.
Many Tubular Component Heaters, Finned Tubular, Bushing, Flanged, and Circulation Heaters are available in explosion resistant constructions. Please contact us with your specific requirements 1-800-922-3027.